Florida LLC Registration
Florida LLC Registration
If you wish to start a business in the Sunshine State, Florida requires you to register your business with the Florida Department of State: Division of Corporations. Your new company will need this to apply for a federal employer identification number (or FEIN), which you can think of as your company's social security number.
Benefits of Florida business registration include personal liability protection, legal protections and significant tax benefits. Choosing to register an LLC will mean you include the acronym at the end of your business name, and is usually the first choice for small business owners seeking to protect their personal assets and funds in case the business itself becomes indebted or runs into other legal trouble.
We have answered some of the most common questions around Florida business registration below, which is predominantly aimed at assisting those for whom Florida will be their business' principal address. For more information on doing business as corporations, sole proprietorships, or for those with a business structure such as franchising, we recommend getting in touch with our team for a more tailored response.
Should I register my business as an LLC?
LLCs, or limited liability corporations, benefit from a large list of legal protections. When you register your business as an LLC in Florida, you essentially separate yourself as a person and business owner from the debts and financial affairs of the company – providing a degree of protection to your personal assets from future legal disputes. As an example, should a business go into liquidation, you only stand to lose what was invested in the business itself, and parties will not have access to your personal assets and bank account in an attempt to recoup debts.
LLCs were designed to encourage entrepreneurs to establish a business with reduced risk. While you are not entirely free of risk, an LLC drastically reduces risks and can even provide reprieves for taxes.
For almost anyone looking to start a small business, an LLC is the way to go. This business structure affords significant protections that any business can appreciate.
Why form an LLC in Florida?
Nicknamed the Sunshine State, Florida soared to 3rd place on the list of US states with the highest population, with an influx of approximately 900 net new inhabitants every day. Florida also boasts the 4th largest state economy in the whole of the US. This puts it in an incredible position for future economic growth and prosperity, which many budding business owners in Florida are taking advantage of.
Professional regulation in the state of Florida is generous towards a limited liability company, with ongoing investments going into stimulating small business development and growth. For this reason, Florida is a prized business location for small businesses, with a relatively stable history of LLC survival rates.
According to The Florida SBDC Network, around 80% of businesses survive their first year, and 50% are still standing strong five years later, which puts business survival rates at roughly average when compared to the rest of the US.
Florida has a strong future economic trajectory, with ample Florida business entities already enjoying the financial stimulus and great access to target audiences due to its large population. Florida business entities on the smaller side can also enjoy strong local support from its residents, with a firm community spirit that positively impacts local sales.
 Do I need a business license in Florida?
As stated by the U.S. Small Business Administration, the answer to whether or not you require a business license in Florida varies. For many small businesses as well as sole proprietorships, registering your Florida business is optional. However, as the SBA notes, it is generally highly recommended that you do register your business, as not doing so means you will miss out on personal liability protection, as well as both legal and tax benefits.
If you are starting a new business and your business location is going to be Florida, then it is likely you will want or need to obtain Florida LLC registration. Filing this will also be the first step towards securing an employer identification number, or EIN, which can be used as your business' social security number. Shy of this employer identification number, you may be required to use your own personal social security number on your business' behalf.
Details on which specific businesses will need to apply for business registration can be acquired by contacting our team directly. It differs by industry, scale, and other legal regulations that may or may not apply to your business structure.
Fortunately, filing for Florida LLC registration can be a straightforward process. Our team regularly manages to get LLC businesses registered in the state, establishing them as legal entities ready to start doing business.
When am I considered to be conducting business activity in Florida?
For a brief and generalized overview, you are considered to be conducting business in the state of Florida when:
Your business has a physical presence in Florida

You have regular physical client meetings in Florida

A major percentage of your company's income is generated in Florida

You have employees operating out of Florida
 What are the fees for Florida LLC registration?
There may be several nominal fees associated with LLC registration that are payable to the Florida Department of State: Division of Corporations. The entry point generally includes a $100 filing fee and a $25 registered agent fee. Several other fees may be required depending on circumstances, including fees for Annual Reports, a copy of records, amendments, a Certificate of Status, Change of Registered Agent, Articles of Correction, Certificate of Conversion, Reinstatement Fee, and more.
Our team can help you navigate business license fees to ensure minimal expenses, including those associated with clerical errors. It is worth noting that the fees associated with registering your business are completely outweighed by the peace of mind of your business being a legal entity and that you have personal liability protections, tax benefits, and legal benefits, which could otherwise result in far greater expenses.
 Business Registration Florida: Why Choose Business Anywhere?
Filing for business registration in the state of Florida requires filling out significant administrative details, and also requires sound knowledge of the kind of legal entity you are setting your LLC or corporation up to be. This is often a deterrent to the many would-be business owners who wish to take the first step in starting their business when it really shouldn't be one.
Our team has made obtaining your LLC business registration our "business as usual". We have sought to make the process as simple as filling out a form. From navigating the Florida Department of State and helping you understand the implications your desired business registration will have on your business's public image, business name, and more, all the way through to providing insight into state taxes – our services cater to making this part of the process an easily digestible formality.
What's more, our process can be conducted entirely online, with no need to go to any physical premises. Turnaround time for registering a business in Florida is usually just a few days.
For additional information on how Business Anywhere can help get you started in the Florida area or elsewhere in the US, contact our team via the inquiry form or give us a call.
We can ensure you start your company on the right track with just one form. It's that simple.
 What kind of businesses can Business Anywhere register?
Business Anywhere can help you register an LLC or corporation in Florida, whether you are stationed locally, elsewhere in the US, or anywhere in the world. We have ensured your part of the process can be conducted entirely online.
Our team keeps abreast of Florida law and routinely helps Florida businesses process their documentation with the division of corporations here in Florida. With our online filing systems tried and tested, we can have your business registration up and running in just a few days. We can also offer sound advice on the best path for your business to navigate Florida taxes, conduct business here in Florida, and perform its duties as a limited liability company while reaping all of its benefits.
Start your business on the right course from the beginning, so you can focus on what's important.
 Naming and Trademarking my Business in Florida
Your company name, product name or brand name, and any associated trademarks and marketing can be managed through the United States Patent and Trademark Office after you have created your business.
It is worth noting that the type of business registration you sign up for, usually indicative of your business structure, will be represented at the end of your business name. For example, if you are an LLC, your business name will need to include the acronym.
 Organizations Exempt From Taxes
If you intend to start a business that is exempt from taxes, such as a charity institution or nonprofit organization, you will need to file as a tax-exempt entity with the IRS. This goes beyond the state level and will need to be filed on a federal level. Talk to our team about the details of this type of business registration.
 What other virtual office services do you do in Florida?
Our team is well-versed in all aspects of administration surrounding a business in Florida, especially when participants are accessing these services remotely or from out of state. We can help you with a wide range of important business functions, including virtual mailing address options.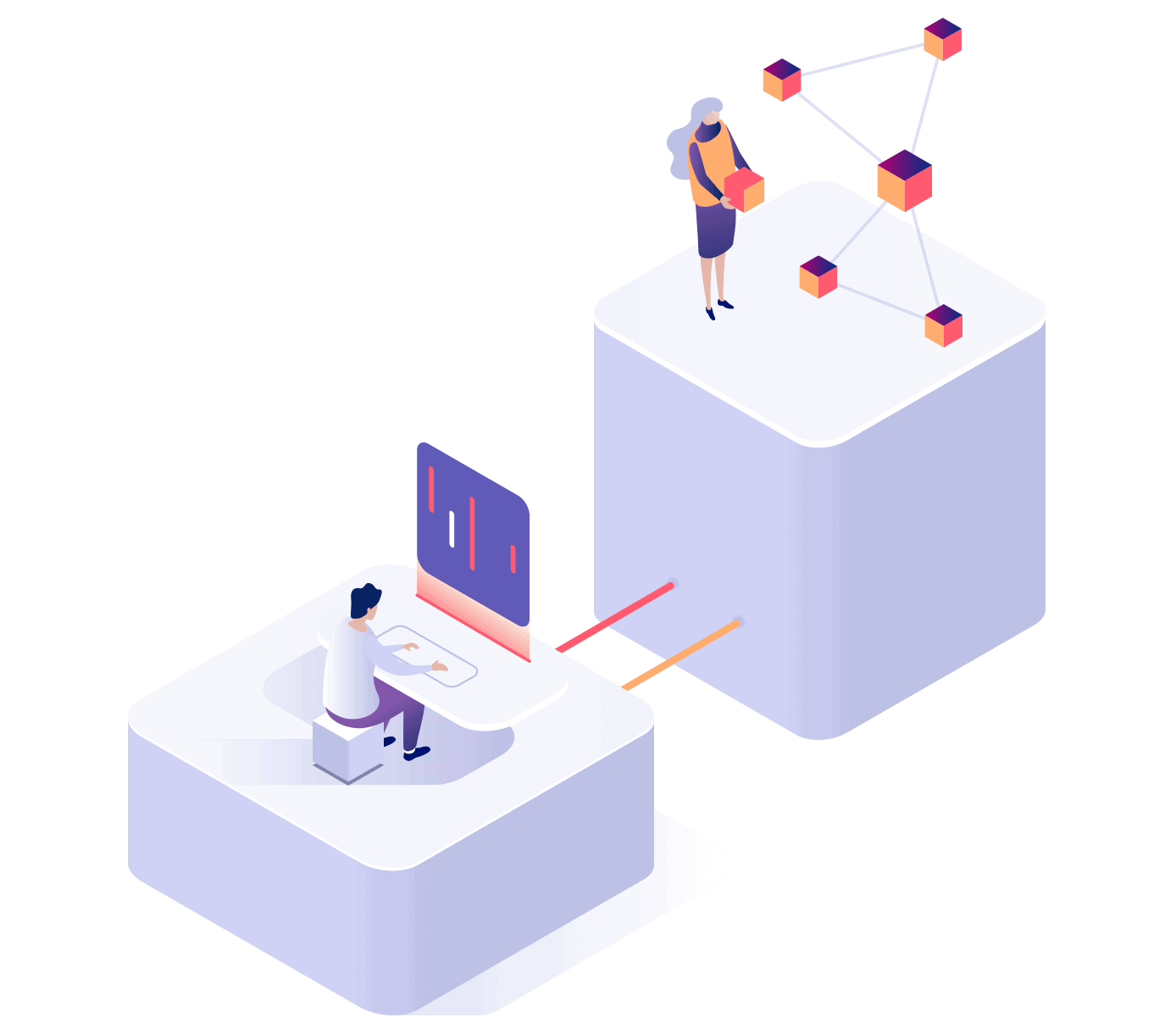 Business Online Registration – want to know how?
It's surprisingly easy. Well… we made it that way on purpose.
All you have to do is fill out a form. That's right.
We created a simple registration form that you can fill out on your smartphone or laptop.
You can register your business while sipping on your morning coffee.
And, you'll be done before your coffee is gone.
How does the Best Online Business Registration Work?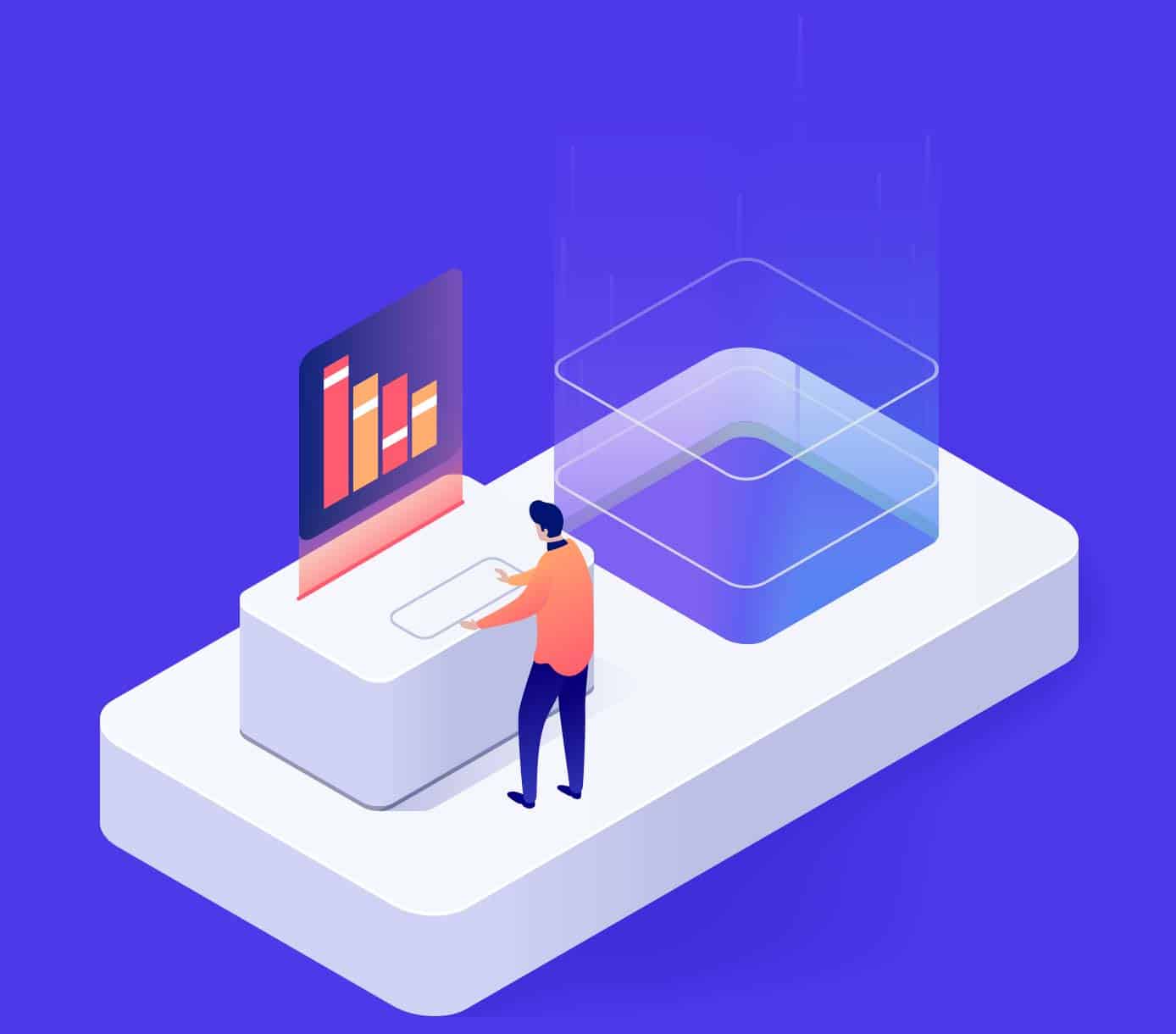 Package One
Filing articles of organization
1st year registered agent service
1st year registered address
Mail scanning of legal mail
Operating agreement template
Automated compliance
Automated annual renewals
Package Two
Everything from package one plus…
EIN application filing
30 minute consultation
Customized operating agreement
–
–
–
Package Three
Everything from package two plus…
Virtual mailbox with a physical address
Choice of WY, NM, or AZ addresses
Up to 2 mail recipients
Unlimited personal and business mail
Unlimited mail scans
Worldwide mail and package forwarding
We Offer the Best Company Registration Service
Start doing business today
We offer the fastest turnaround times for business registration.
As soon as you fill out our form, the details will be delivered to our admins' dashboard. Our admins will pick things up on the other side and take care of the registration of your company.
You can have your business officially registered in just a few days!
We think of everything
The worst thing that can happen during company formation is a paperwork mix-up. Small mistakes during formation can cost you a lot in tax, assets, or unnecessarily giving up privacy.
That's why it's a smart move to delegate the formation of your company to our professional service.
We'll protect you from future losses. Our experts have registered thousands of businesses like yours all over the US.
Free Consultations
What type of company should I start, an LLC, corporation, or something else? What does EIN stand for? Which state should I register my company in? If this is your first time setting up a business, you probably have so many questions that need answers.
You can explore free consultations services with selected business formation packages. You'll speak to one of our representatives, who will guide you through the process and answer all of your burning questions.
Save Your Money
We offer the most efficient and cost-effective method of business formation.
Attorneys will charge you at least five times as much as what you'll pay here. And they'll give you nothing but a headache and a bunch of paperwork.
Our process is fast and easy. See for yourself.
Remote registration
You don't have to go anywhere to register your business. You don't have to pick up the phone and wait in line for hours.
It doesn't matter what time it is or where in the World you are. Registering a company with us is 100% remote.
We have the easiest solutions
Our simple form and registration process will take no longer than 10 minutes to complete. And we'll do all the heavy lifting afterward.
Once you register, you'll get access to your personalized dashboard, where you can check your registration status.
Establish virtual office
Your personalized dashboard goes far beyond the status of your business formation.
You can find all your documents inside your dashboard. You can also develop additional companies from there, opt-in for more services, or cancel your current service.
No messy offices filled with paperwork. Just a modern, organized, and smooth dashboard.
Establish a foundation for a successful business
It's essential to realize right from the start that you can't do everything alone. At some point, you will require some type of legal, paperwork, or notary assistance. We don't want you to fail! On the contrary, our mission is to support all kinds of entrepreneurial ideas and guide businesses on their journey towards success.
That's why we made this registration process so easy. Our team wants to take a load off your back, so you can focus on more pressing matters, like generating profit, for instance. Leap towards your dream of building a better life while we do all the heavy work.
Explore additional services
Online Notary Service

Notarize your documents right from your dashboard. 100% online and hassle-free.

Virtual Mailbox Service

Receive all your physical mail straight to your online dashboard. We'll scan, upload, and notify you when you receive mail.

Registered Agent Service

Keep your company compliant and your details private with our registered agent service.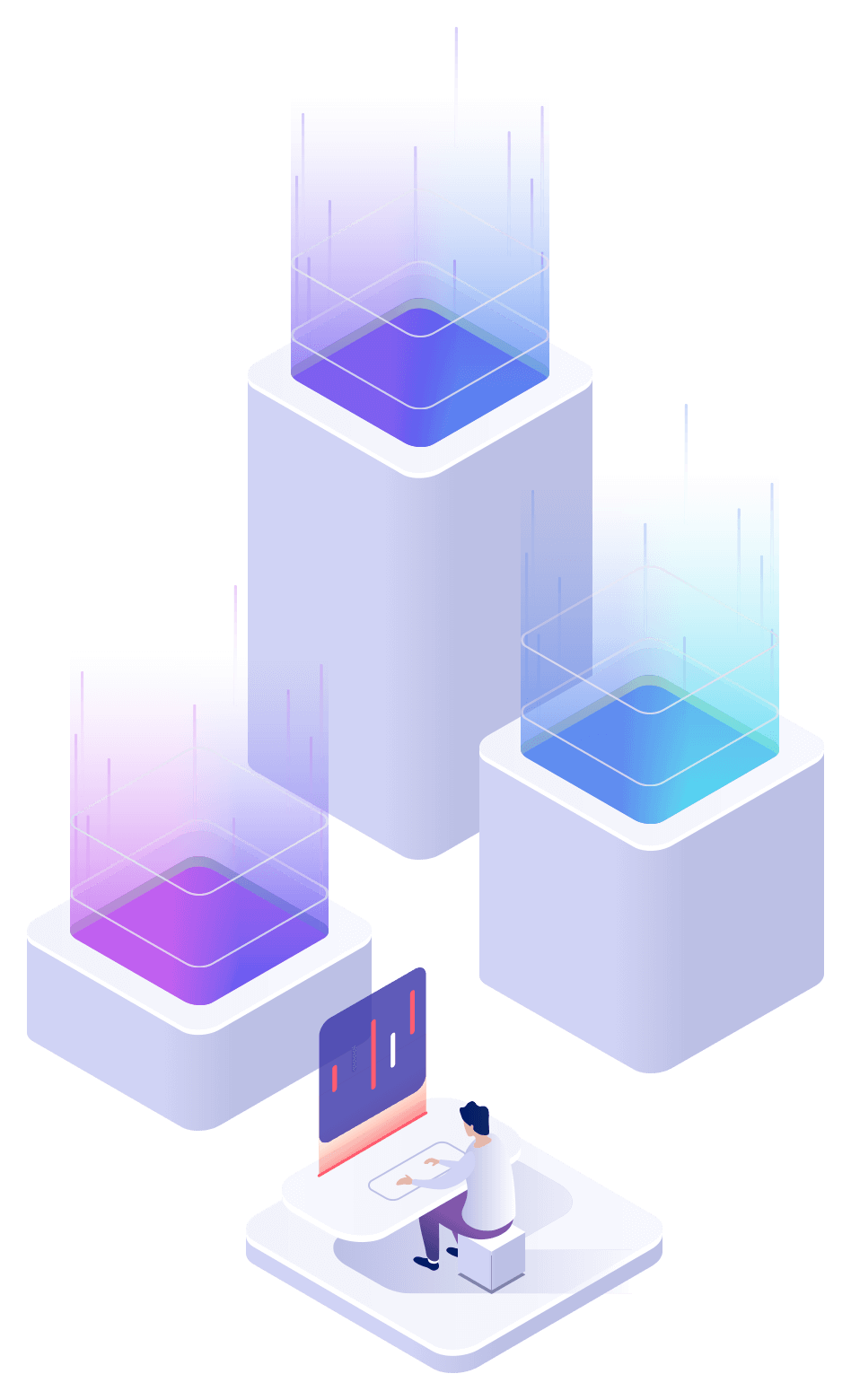 Frequently Asked Questions