New Mexico LLC Registration
New Mexico LLC Registration
A Limited Liability Company, also known as LLC, is a business structured to combine the benefits of the limited liability of corporations with the flexibility provided by sole proprietorship or partnership. An LLC business owner enjoys limits to personal liability for business debts, lawsuits, and even tax benefits. To form your LLC in New Mexico, you must file with the New Mexico Secretary of State. A New Mexico LLC Registration can be done online, and it attracts a fee of $50. But before you start the process, you should have a business name, among other requirements.
Whether it is LLC, Sole proprietorship, or partnership, we can guide you on how to form your business in New Mexico with ease. Our team will be right on the ground to assist you with tailored information once you contact us.
What kind of businesses can you register in New Mexico business registry?
Over the years, New Mexico has become a friendly environment for founders, startups, and entrepreneurs. The ecosystem builders in New Mexico, such as the New Mexico Small Business Development Center Network, Startup Savant, Native Women Entrepreneurs AZ, Change Labs, and so on, give significant support to entrepreneurs in New Mexico.
To register your business or startup in New Mexico, you must satisfy several legal requirements. Before your business can join the New Mexico business registry, it is pertinent to have a great plan ahead, including researching your market and your potential competitors. Also, it would help if you mapped out your business' financing, operations, and personnel before your application.
New Mexico's Secretary of State helps provide various resources to help start your business. They help you identify the resources you need as you launch your business. Also, you can get guidance on how to get a business license in New Mexico, business registration fees to pay, and how to go about it.
If you engage in business in New Mexico, you must register with the Taxation and revenue department. Engaging in business, according to the Law Insider dictionary, means commencing, conducting, or continuing in business. It is also the exercise of corporate or franchise powers and liquidating a business when the liquidators hold themselves out to the public as conducting such business. After your registration, you will be given a New Mexico Tax Identification Number. 
You will also receive an individual state tax ID numbers for the following accounts if they apply to your business after your New Mexico business registration:
Compensating Tax

Governmental Gross Receipts Tax

Gross Receipts Tax

Interstate Telecommunication Gross Receipts Tax

Leased Vehicle Gross Receipts Tax and Surcharge

Non-wage Withholding Tax

Wage Withholding Tax
Each Business Tax Identification Number is used to report and pay the tax collected on any of the above programs from businesses conducted in New Mexico.
How do I get a New Mexico business license?
The requirements for licensing a business in New Mexico generally depends on your business' activity and location. Importantly, the business license zoning requirements in the state of new Mexico will affect your registration. You can get a New Mexico business license online or via mail by applying for a business license with an acceptable licensing or regulatory agency.
There are three main business licensing jurisdictions in New Mexico which are:
Federal jurisdiction

State jurisdiction

Local jurisdiction
State Jurisdiction of New Mexico Business Licensing
There is only one state-level permit or business license in New Mexico, and it is the seller's permit. The seller's permit is a common name for the state's gross receipts tax registration.
You must register your business for the gross receipts tax if you:
Are engaged in business in New Mexico

Intend to sell or lease taxable goods or services
In addition to that, businesses in certain professions must have specific licenses or permits. The New Mexico Regulation and Licensing Department provide ample information about professions that require separate licensing.
The options for obtaining a New Mexico business license are:
Apply for the business license online with New Mexico Taxpayer Access Point

Apply by mail or by email
The business registration fee for a business license in New Mexico is free, and the Mailing Address for business registration in New Mexico is:
NM Taxation and revenue department

Attn: Compliance Registration Unit

P.O. Box 8485

Albuquerque, NM 87198

Email: Business.Reg@state.nm.us
How do I get a tax ID number in New Mexico?
To get a Tax ID number in New Mexico, you would apply for a Business Tax Identification Number Online on the website. Click on "Apply for a New Mexico Business Tax ID" and follow the instructions. After you complete the online application process, pay the business registration fees, and it is approved, you can then log in with the same credentials you set up during the application process.
Apart from a sole proprietor or individual owner that does not have employees, any entity or organization should obtain a Federal Employer Identification Number (FEIN) issued by the IRS. Simply call 1-800-829-4933 or click on FEIN online to get in contact with the IRS,
Also, note that obtaining a Business Tax Identification Number in New Mexico is free and attracts no fee. Applications for Business Tax Identification Numbers are available in many cities, villages, and Town Halls around New Mexico.
Applications for Business Tax IDs submitted by mail are processed in the order they were received. Hence, processing time may vary between applications. Once processing is done, the Registration certificate for your Business Tax Identification Number will be mailed to you.
How much does an LLC cost in New Mexico?
A limited liability company (LLC) is a business structure in the U.S. that protects its owners from personal responsibility for its debts or liabilities. Any entity or individual can be a member of an LLC, except for banks and insurance companies. The regulation and cost of LLCs vary from state to state. A typical New Mexico LLC registration costs $50. The business registration fee of $50 is paid directly to the New Mexico Secretary of State when filing the LLC'S Articles of Organization.
However, if you have an already existing LLC registered in another state and seek to expand your LLC into New Mexico, you would have to register your LLC as a foreign LLC in New Mexico. A business registration fee of $100 applies to register a foreign LLC. Start by filling out a Foreign Limited Liability Company application if you want to register a foreign LLC.
Is an LLC right for me?
Creating a New Mexico LLC is generally the fastest and easiest way to excel for entrepreneurs who want to start a business in New Mexico. With more simplified rules and regulations for LLCs in New Mexico, an LLC is an ideal business entity for startups and small to medium-sized businesses to run. New Mexico LLC registration grants you the advantages and protections that larger corporations benefit from.
Why form an LLC in New Mexico?
One question that may arise is
why form an llc in New Mexico?
In New Mexico, the New Mexico Economic Development Department makes several business incentives available to business owners. Business owners can take full advantage of these incentives provided the LLC meets specific criteria. For instance, in New Mexico, the High Wage Jobs Tax Credit is offered to businesses paying their employee's high wages. This incentive gives employers the ability to apply for and receive a tax credit for each new high-wage economic-based job they embark on.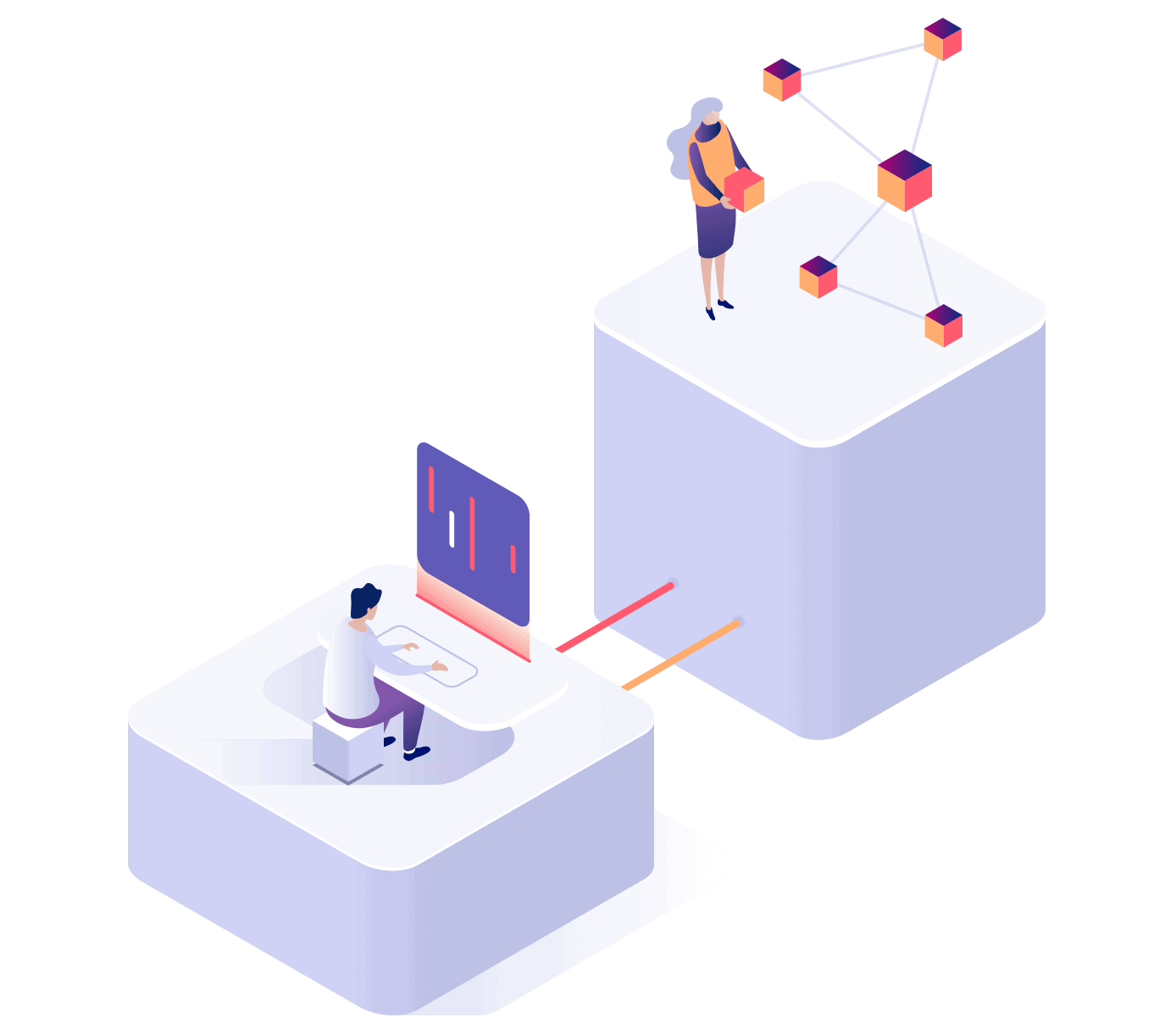 Business Online Registration – want to know how?
It's surprisingly easy. Well… we made it that way on purpose.
All you have to do is fill out a form. That's right.
We created a simple registration form that you can fill out on your smartphone or laptop.
You can register your business while sipping on your morning coffee.
And, you'll be done before your coffee is gone.
How does the Best Online Business Registration Work?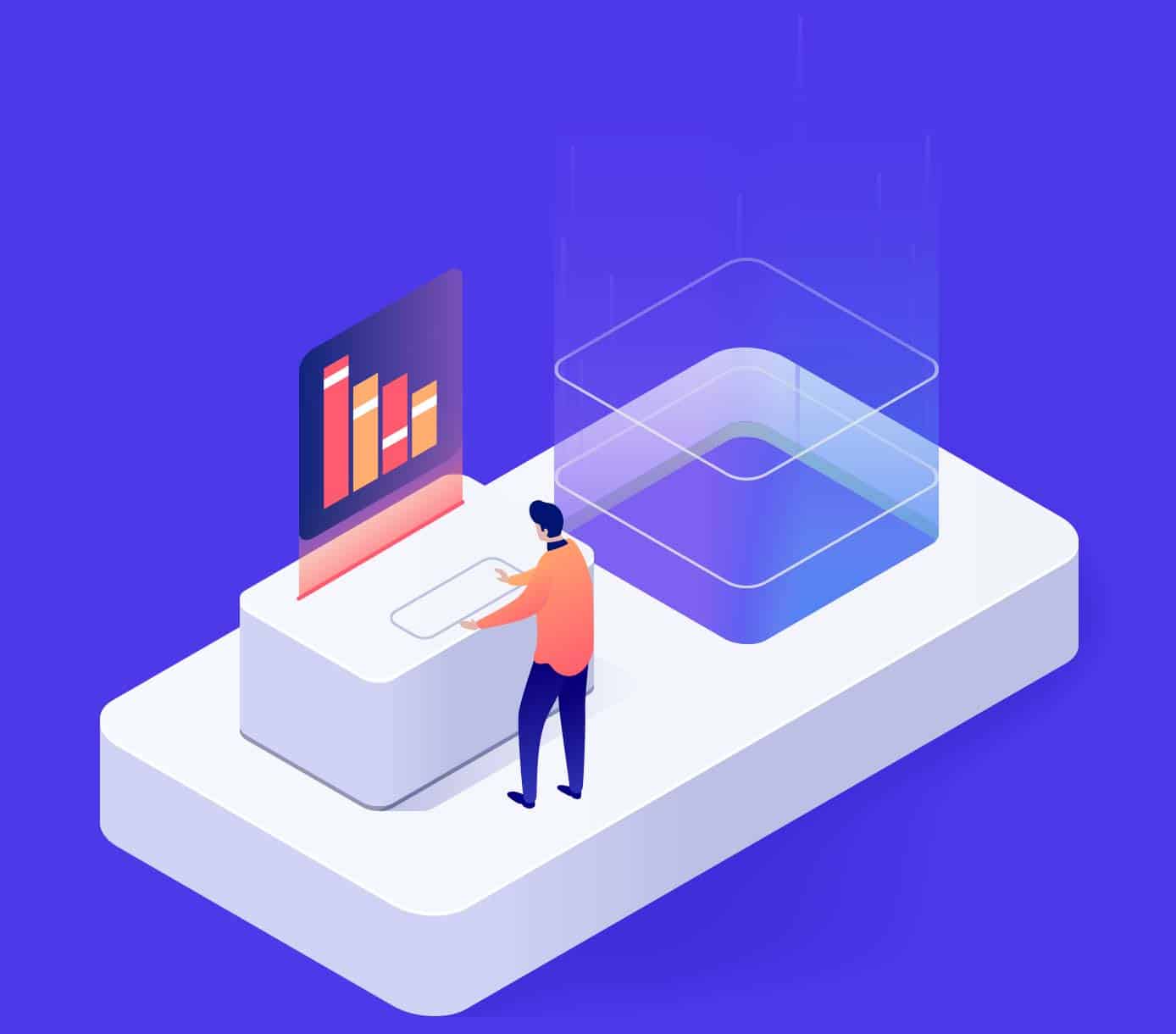 Package One
Filing articles of organization
1st year registered agent service
1st year registered address
Mail scanning of legal mail
Operating agreement template
Automated compliance
Automated annual renewals
Package Two
Everything from package one plus…
EIN application filing
30 minute consultation
Customized operating agreement
–
–
–
Package Three
Everything from package two plus…
Virtual mailbox with a physical address
Choice of WY, NM, or AZ addresses
Up to 2 mail recipients
Unlimited personal and business mail
Unlimited mail scans
Worldwide mail and package forwarding
We Offer the Best Company Registration Service
Start doing business today
We offer the fastest turnaround times for business registration.
As soon as you fill out our form, the details will be delivered to our admins' dashboard. Our admins will pick things up on the other side and take care of the registration of your company.
You can have your business officially registered in just a few days!
We think of everything
The worst thing that can happen during company formation is a paperwork mix-up. Small mistakes during formation can cost you a lot in tax, assets, or unnecessarily giving up privacy.
That's why it's a smart move to delegate the formation of your company to our professional service.
We'll protect you from future losses. Our experts have registered thousands of businesses like yours all over the US.
Free Consultations
What type of company should I start, an LLC, corporation, or something else? What does EIN stand for? Which state should I register my company in? If this is your first time setting up a business, you probably have so many questions that need answers.
You can explore free consultations services with selected business formation packages. You'll speak to one of our representatives, who will guide you through the process and answer all of your burning questions.
Save Your Money
We offer the most efficient and cost-effective method of business formation.
Attorneys will charge you at least five times as much as what you'll pay here. And they'll give you nothing but a headache and a bunch of paperwork.
Our process is fast and easy. See for yourself.
Remote registration
You don't have to go anywhere to register your business. You don't have to pick up the phone and wait in line for hours.
It doesn't matter what time it is or where in the World you are. Registering a company with us is 100% remote.
We have the easiest solutions
Our simple form and registration process will take no longer than 10 minutes to complete. And we'll do all the heavy lifting afterward.
Once you register, you'll get access to your personalized dashboard, where you can check your registration status.
Establish virtual office
Your personalized dashboard goes far beyond the status of your business formation.
You can find all your documents inside your dashboard. You can also develop additional companies from there, opt-in for more services, or cancel your current service.
No messy offices filled with paperwork. Just a modern, organized, and smooth dashboard.
Establish a foundation for a successful business
It's essential to realize right from the start that you can't do everything alone. At some point, you will require some type of legal, paperwork, or notary assistance. We don't want you to fail! On the contrary, our mission is to support all kinds of entrepreneurial ideas and guide businesses on their journey towards success.
That's why we made this registration process so easy. Our team wants to take a load off your back, so you can focus on more pressing matters, like generating profit, for instance. Leap towards your dream of building a better life while we do all the heavy work.
Explore additional services
Online Notary Service

Notarize your documents right from your dashboard. 100% online and hassle-free.

Virtual Mailbox Service

Receive all your physical mail straight to your online dashboard. We'll scan, upload, and notify you when you receive mail.

Registered Agent Service

Keep your company compliant and your details private with our registered agent service.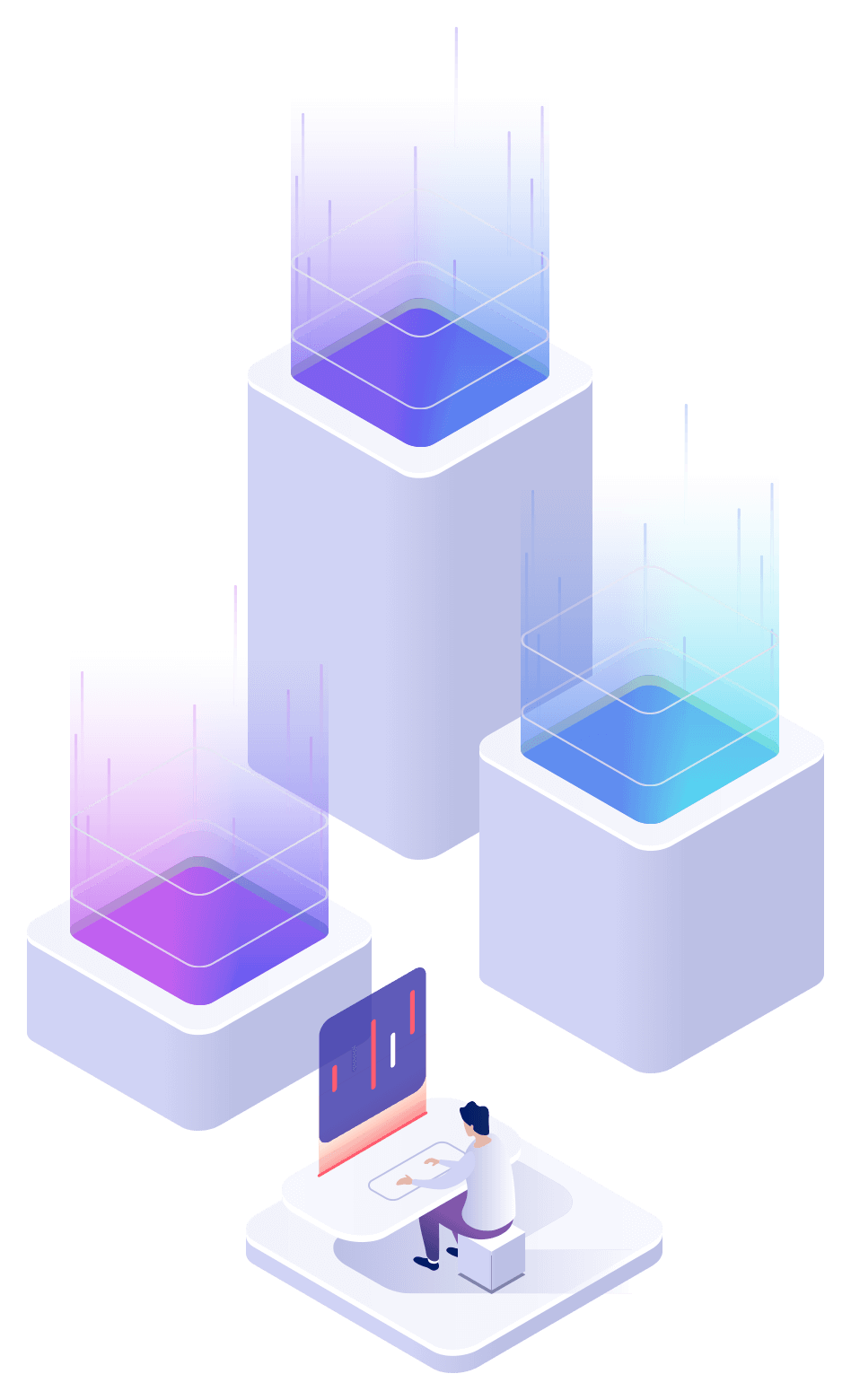 Frequently Asked Questions