LLC Registration in US States
LLC Registration in US States
Do you run a business based in the US and wonder how you can become registered as an LLC? Look no further, as this comprehensive guide takes you through all the necessary steps required for LLC registration US in 45 US states at a low price.
Requirements for Alabama
LLC Registration
In Alabama, there are specific requirements to meet before a business is registered. Once you have an LLC business name and your documents are complete, you can proceed to an authorized agent that will help file a certificate of formation.
The next step involves being issued an Employer Identification Number (EIN) which serves as a tax identification number for easy returns. 
How to Obtain a Business Registration Certificate in Alaska
Alaska LLC registration is a seamless process if all your documents are complete. It, however, requires that you have an existing or reserved LLC name from the Alaska Business Registry. You also have to make use of an agent that will help facilitate the 6-digit NAICS (North American Industry Classification System) number which helps classify your business. When your article of organization is ready, the state will issue you a certificate.
Laws Guiding Business Registration in Arizona 
Once you have a name chosen for your business registration in Arizona, the next thing is to engage the services of an authorized agent who will help you file an article of organization. An operating agreement, although not mandatory, is recommended in the event of conflicts of interest. Lastly, you must abide by the regulatory guidelines of the state and tax laws. 
 Arkansas Business Registration Guidelines
In Arkansas, you can register an Arkansas state LLC business name for as low as $22.5 with online filling but slightly higher if the filling is done by mail. The next step is to approach a certified agent. The name and address of the agent and the business name will be used to file an article of organization to register LLC. Afterward, an Employer Identification Number (EIN) is then issued.    
 Steps for Business Registration in California
If you are wondering how to register a small business in California, follow these steps. First, you need a name for the business and a registered and trusted agent in the state. You will then be required to complete the California article of organization, file the initial statement of information, and create a California LLC business agreement. An EIN will be issued to you. 
 Procedures to Follow For Colorado LLC Business Registration
These guidelines are all you need to know regarding how to go about business registration in Colorado without missing out on any key procedures. With a fee of just $20, you can have your Colorado LLC registration done online and receive a business name. Other steps involve choosing a licensed agent and filing articles of organization. Also, you need to get an EIN and file reports annually with tax returns. 
 Connecticut Business Registration Process 
Registering a business in Connecticut is straightforward. However, you are required to make use of a registered agent to fast track the process. Your limited liability company should have a name before you proceed to file articles of organization. You should ensure your documents, like paper documents and regulatory agreements, are duly completed. It is also important that you comply with the tax requirements demanded by the state.
 Business Registration Requirements in Georgia
The state of Georgia has certain business registration criteria that businesses should comply with to register an LLC. Once the company has an established business structure, including a business name, obtaining a business permit is the next thing to do. This requires the services of a registered agent in Georgia who will help you acquire a business license and file articles of organization in consonance with state agencies.  
 Cost of Business Registration in Hawaii 
The process of registering a business in Hawaii is straightforward and starts by registering a limited liability company name by paying $50. This payment renders your trade name unavailable for other companies to use. Afterwards, you may proceed to appoint a registered agent to file the article of organization. Before your LLC is formed, the management structure will be examined to ascertain your eligibility to be issued an EIN.
 Everything About Business Registration in Idaho
When registering an LLC in Idaho, it is compulsory to engage the services of a registered agent in the state who will assist in filing essential documents. You also have to fill out other necessary documents appropriately so there won't be any issues with tax policies.
 How Easy is Business Registration in Illinois?
Though unique, the state of Illinois business registration process is quite easy and can be completed within a few days by following a procedure. A registered agent is top on the list of what you need to incorporate into a recognized business structure in Illinois. Aside from the agent, you need documents like a registered business name, an employer identification number (EIN), tax benefits, and an article of organization.
 Important Things to Note About Indiana Business Registration  
Getting a registered LLC business name is important if you want to incorporate your limited liability company. Thus, you must file for the name you want your business to be known under and check if it is available. If it is, you can make a payment to reserve the business registration name in Indiana and make it unavailable for any other business. It can be done online or via mail.
 What Makes Iowa LLC Registration Different  
Domestic and foreign companies must complete business registration in Iowa with the Secretary of State's office before legal operation. It costs $50 to file your application as a domestic company in Iowa, while foreign companies have to pay $100. The Iowa LLC registration process can take 2 – 3 business days plus mailing time. The state of Iowa does not mandate LLCs to have an Operating Agreement. However, we recommend you have one drafted because it prevents your company from being run by States default rules. Your Operating Agreement also protects your company's limited liability status. 
 Kansas Business Registration Method
Business name registration is a necessary procedure when setting up a limited liability company in Kansas. You will need to employ the services of a registered agent, after which you will get an Employer Identification Number (EIN). This number is essential when you need to file your annual taxes. This method guarantees that your LLC will be approved. Depending on the type of business, you may also need to do other fillings like sales tax registration, payroll registration & business licensing.
 Model for Kentucky LLC Registration
Operating an LLC without appropriate registration can attract sanctions. Thus, it is advisable to go through only a registered agent when going through LLC registration in Kentucky. The agent will examine all the required documents and see if you have everything you need. If your documents are not complete, you won't be able to proceed with registration. After verification, you can then apply to be issued an EIN, showing that you are recognized.
 Is LLC Registration in Louisiana Expensive?
Filing the articles of organization is necessary if you want to register a Louisiana limited liability partnership. You can achieve this by filing with the secretary of the state of Louisiana which will cost well within the $100 – $200  range. There are two ways of going about this, either by applying by mail or online. This legal document is a prerequisite for registering your LLC business in Louisiana.
 What to Avoid During Maine Business Registration
When sourcing a name for your LLC, there are specific guidelines you must abide by to arrive at an acceptable name. First, your main business registration name must have the short phrase "limited liability company" or LLC as an attachment. The business name must avoid words relating to government agencies, like "treasury". The use of certain professional words requires additional documents. 
 Can a Legal Entity Apply for Business Registration in Maryland?
A legal entity can apply for the articles of the organization online or via fax, mail, or in person. The document specifies certain things about the business including the name, address, and whether it is a member-managed entity or one where the manager is in charge. All of these have to be spelled out in the submitted document.
 What to Know About LLC Registration in Massachusetts 
An operating agreement is required in the state of Massachusetts. Aside from establishing the ownership of the LLC, it also gives clearly defined processes and procedures that promote smooth running of the business. This legal LLC registration document becomes handy when conflicts of interest arise which affect your business structure or company expansion.
 Important Documents Required for LLC Business Registration in Michigan
A well-established business entity helps managers and employees pull along the same line and minimize the conflicts that are likely to arise in the future. Businesses such as LLCs can mitigate risk by ensuring that the required documents are complete before the business is registered. Especially when likely issues and troubles arise, these documents can come to the rescue.
 How do I prepare for Minnesota LLC Registration?
The Employer Identification Number, a nine-digit number usually issued by the Internal Revenue Service (IRS), is important for effective and efficient tax collection. It can also be viewed as a business social security number. With it, businesses can conveniently file their tax returns at the federal and state levels. When it comes to business registration, the process is not complete without the issuing of the EIN.
 LLC Registration in Mississippi
It is mandatory for every LLC business in Mississippi to get an  EIN. With this 9-digit number, a business can hire and fire employees and open and operate a business account. It is also necessary to file and manage taxes at the federal and state levels. It is free and can be sourced online or by mail. 
 Is One Member Sufficient for Missouri Business Registration? 
To register an LLC in Missouri, more than one member and manager are needed. The business is also expected to have a physical address, not just a post office address. There are, however, age requirements for members and managers of the company. The names of all members and managers of the LLC must be listed in the article of the organization before the business can be duly registered.
 What Documents Do I Need for LLC Registration in Montana?
Before the articles of organization of an LLC are deemed complete, there is an initial report to be submitted. It contains the name and physical address of a registered agent chosen by the business owners. The agent files key documents for the business before it can be considered fully registered. It is required that the agent be available to attend to important issues, primarily legal and tax matters.
 Is LLC Registration in Nebraska Free?
An LLC needs to file reports both at the beginning of operations and at the end of every business year. The initial report is required during incorporation, while the annual report in Nebraska is required annually and costs a fee of approximately $250. A tax report is required at both federal and state levels. However, a state tax identification number is not required in Nebraska.
 State of New Hampshire Business Registration Charges
While filing your LLC business name, some charges may apply depending on the route taken. In addition to getting other documents ready, you should also file an annual report for the business. This can be completed online or by filing a form obtainable from the secretary of state website and mailing it. The report is required no later than a year after the formation of the corporation.
 Can I Pay for New Jersey Business Registration by Cheque?
When making payments for your LLC business registration, there are various methods that you can use. You can decide to make the $30 fee by issuing a cheque. The cheque should be clear and addressed to the secretary of the state of New Jersey.
 Payment Methods for Business Registration in New York
The use of a registered agent is a compulsory requirement to set up an LLC in New York. The agent acts as an intermediary between the business and regulatory bodies. The agent also offers advice on which payment method is faster and more reliable. Certain authorized agents favor using money orders or making payments in cash. Cash payment should not be done via mail.
 What Card Services Can I Use for Business Registration in North Carolina?
When registering an LLC, certain people prefer to use credit cards such as Master Card, Visa, Verve, American Express, etc., for payments. They like the convenience and the instant payment card services offer. Many do not mind the additional $5 fee charged when making credit card payments.
 How Long Does Business Registration in North Dakota Take?
For a small business looking to transition into an LLC, there are certain guidelines to follow. A name change is the first step to doing this. Such businesses can apply for a name change and have the name reserved for up to 3 months. This, however, costs a $25 filing fee paid to the secretary of state. After doing this, the company can become fully registered.
 How Much Does Business Registration in Ohio Cost?
LLC businesses operating within Ohio that need expert assistance for registration and incorporation can reach out to registered agents. These agents have a mandate to help small businesses overcome the challenges involved in the process. You can contact them about all your required documents and about sorting additional documents. They can do it all for a fee ranging from $20 to $100.
 Can Foreign Entities Apply for Business Registration in Oklahoma?
Registered agents can help foreign entities that want to be regarded as LLCs. One way they can help is by researching the availability of the proposed business name you wish to use. They can assist in filing the articles of organization needed to complete your registration process and render additional services that may include filing annual reports and handling tax matters.
  Is It Possible to Fast Track the Business Registration Process in Oregon?
Small businesses are usually deterred by how long it might take to complete the process of becoming a registered LLC. However, once you have filed all the required documents, it should not take long to complete the process. Becoming an LLC in Oregon takes approximately 7-20 business days. If you wish to fast track the process, it will take 3 to 5 business days, but an expedition fee applies.
 How To File a Tax Return as a Registered LLC in Pennsylvania
To operate an LLC in the state of Pennsylvania, companies must file a document known as the articles of organization and provide additional information in an initial report with the Pennsylvania secretary of state. If verified to be valid, these documents guarantee that a business passes to be registered as an LLC. Every registered and licensed LLC is expected to file tax returns annually at the federal and state levels.
 What Do I Need for Business Registration in Rhode Island?
Before you get your LLC registered in Rhode Island, you might need to familiarize yourself with all the requirements before your business is certified. One step you cannot skip is approaching a registered agent authorized and recognized by the secretary of the state. Other necessary details include filling out the article of organization, which can be done online or via mail, depending on your choice.
 How to Change from Sole Proprietorship to LLC during Business Registration in South Carolina 
Companies that want to be regarded as LLCs in South Carolina must have a strong and well-established business structure. A registered business name is the starting point for any small business company that wants to upgrade from a sole proprietorship to LLC. The business has to prepare an operating agreement. This document will outline how the business is run and the duties and responsibilities of managers and members.
 How Much Will I Spend On Business Registration in South Dakota?
In South Dakota, it is inexpensive to register your LLC business name. If you decide to employ the services of LLC registration US agents, they will show you how to go about the process. An agent will also specify the required documents like the articles of organization to register your company and employ workers successfully.
 Can Business Registration Be Done Online in Tennessee?
Businesses domiciled in Tennessee with the ambition of becoming a fully registered LLC need to fulfill a few requirements to be registered and duly recognized. Some of the processes can be completed online, while some parts have to be done by sending mail to the secretary of state or paying a visit. The choice depends on whichever is most convenient for you and your business to finalize the process.
 What Do I Need to Know for a Business Registration in Texas?
One major reason why many LLC businesses are not approved is that they have their articles of organization filled incorrectly. The articles of the organization is a mandatory requirement in Texas. A well-filed article of organization contains the name and the address of the LLC, as well as the type of business and all its objectives. The manager's name and that of the members along with their addresses should also be included. 
 Can a Law Firm Help with Business Registration in Utah?
Once a business operating in Utah has a business name reserved, the company can approach the secretary of state to register interest in becoming a limited liability partnership in the state. However, the services of a law firm might be required to help you fulfil some of the demands of the registration process. At the end of the process, an EIN will be issued for easy tax filing.
 Why is a Physical Address Important for Business Registration in Vermont?
For businesses that want to register as a limited liability partnership in Vermont, they have to declare the type of business they run, the physical address of the company, and all the members of staff alongside the managers in the article of organization. It is also necessary to include the name and address of the registered agent the firm wants to use in Vermont business registration
 What Documents Are Not Compulsory for Business Registration in Virginia?
Filing for your LLC business name registration in Virginia is quite similar to other US states. The only exception is that the operating agreement is not compulsory. Despite this, it is still advisable to have the document available. Other documents you need will be listed for you at the secretary of state office.
 Do I Need a Registered Agent for Business Registration in Washington State?
In forming and incorporating an LLC in Washington, certain documents are essential. This includes legally-binding documents like a Certificate of Incorporation, the article of organization, and an operating agreement. Once you have all these documents complete and intact, the next step is to approach a licensed agent, which can be an individual or business agent. The agent usually charges a fee for their services, which is about $50.
 Minimum Requirements for Business Registration in West Virginia 
A minimum of one person can start up a registered LLC, but the manager is required to have other team members who provide support for the business. Thus, it is expected for the business to draft an operating agreement that will bind all members to certain terms and conditions under which the business will run. A registered agent can be contacted to help supervise the process. 
 Mandatory Requirements for Business Registration in Wisconsin
A private individual or a legal business entity can serve and represent any company that wants to become a registered LLC within Wisconsin. To register an LLC  in Wisconsin, you should consult an authorized agent to ensure the process runs smoothly. The authorized agent will represent the business entity and ensure that all the required legal documents are processed correctly and officially filed.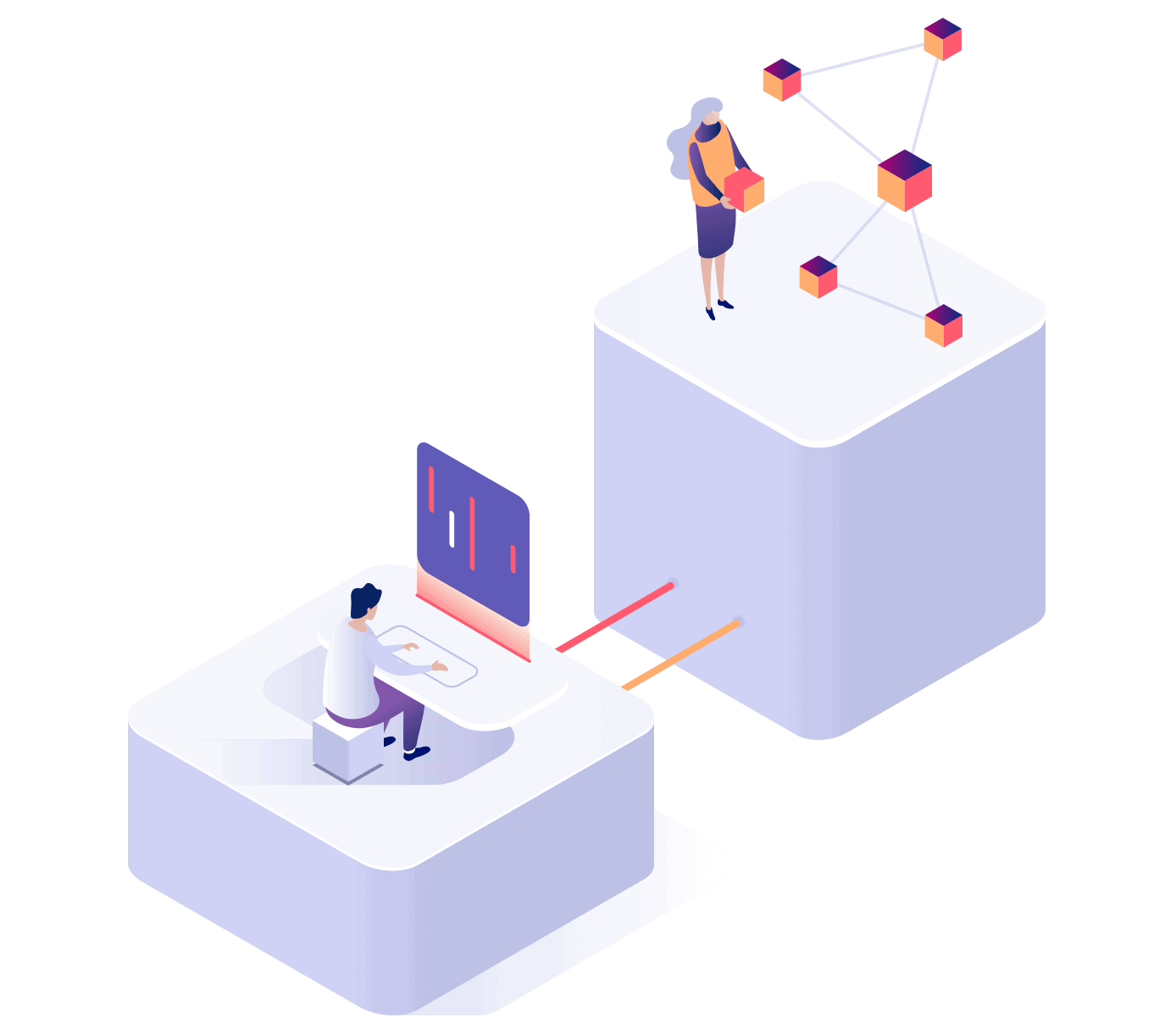 Business Online Registration – want to know how?
It's surprisingly easy. Well… we made it that way on purpose.
All you have to do is fill out a form. That's right.
We created a simple registration form that you can fill out on your smartphone or laptop.
You can register your business while sipping on your morning coffee.
And, you'll be done before your coffee is gone.
How does the Best Online Business Registration Work?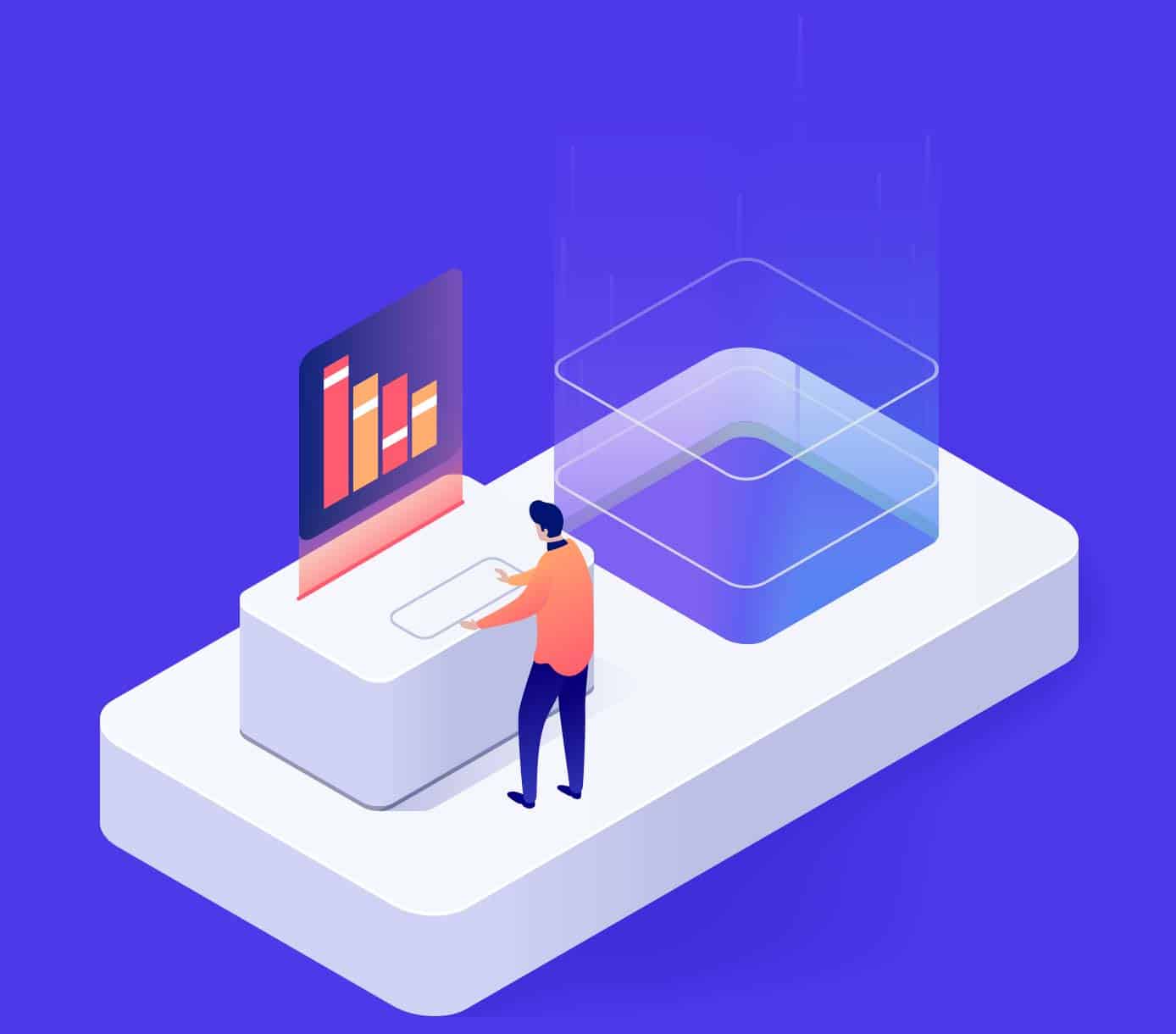 Package One
Filing articles of organization
1st year registered agent service
1st year registered address
Mail scanning of legal mail
Operating agreement template
Automated compliance
Automated annual renewals
Package Two
Everything from package one plus…
EIN application filing
30 minute consultation
Customized operating agreement
–
–
–
Package Three
Everything from package two plus…
Virtual mailbox with a physical address
Choice of WY, NM, or AZ addresses
Up to 2 mail recipients
Unlimited personal and business mail
Unlimited mail scans
Worldwide mail and package forwarding
We Offer the Best Company Registration Service
Start doing business today
We offer the fastest turnaround times for business registration.
As soon as you fill out our form, the details will be delivered to our admins' dashboard. Our admins will pick things up on the other side and take care of the registration of your company.
You can have your business officially registered in just a few days!
We think of everything
The worst thing that can happen during company formation is a paperwork mix-up. Small mistakes during formation can cost you a lot in tax, assets, or unnecessarily giving up privacy.
That's why it's a smart move to delegate the formation of your company to our professional service.
We'll protect you from future losses. Our experts have registered thousands of businesses like yours all over the US.
Free Consultations
What type of company should I start, an LLC, corporation, or something else? What does EIN stand for? Which state should I register my company in? If this is your first time setting up a business, you probably have so many questions that need answers.
You can explore free consultations services with selected business formation packages. You'll speak to one of our representatives, who will guide you through the process and answer all of your burning questions.
Save Your Money
We offer the most efficient and cost-effective method of business formation.
Attorneys will charge you at least five times as much as what you'll pay here. And they'll give you nothing but a headache and a bunch of paperwork.
Our process is fast and easy. See for yourself.
Remote registration
You don't have to go anywhere to register your business. You don't have to pick up the phone and wait in line for hours.
It doesn't matter what time it is or where in the World you are. Registering a company with us is 100% remote.
We have the easiest solutions
Our simple form and registration process will take no longer than 10 minutes to complete. And we'll do all the heavy lifting afterward.
Once you register, you'll get access to your personalized dashboard, where you can check your registration status.
Establish virtual office
Your personalized dashboard goes far beyond the status of your business formation.
You can find all your documents inside your dashboard. You can also develop additional companies from there, opt-in for more services, or cancel your current service.
No messy offices filled with paperwork. Just a modern, organized, and smooth dashboard.
Establish a foundation for a successful business
It's essential to realize right from the start that you can't do everything alone. At some point, you will require some type of legal, paperwork, or notary assistance. We don't want you to fail! On the contrary, our mission is to support all kinds of entrepreneurial ideas and guide businesses on their journey towards success.
That's why we made this registration process so easy. Our team wants to take a load off your back, so you can focus on more pressing matters, like generating profit, for instance. Leap towards your dream of building a better life while we do all the heavy work.
Explore additional services
Online Notary Service

Notarize your documents right from your dashboard. 100% online and hassle-free.

Virtual Mailbox Service

Receive all your physical mail straight to your online dashboard. We'll scan, upload, and notify you when you receive mail.

Registered Agent Service

Keep your company compliant and your details private with our registered agent service.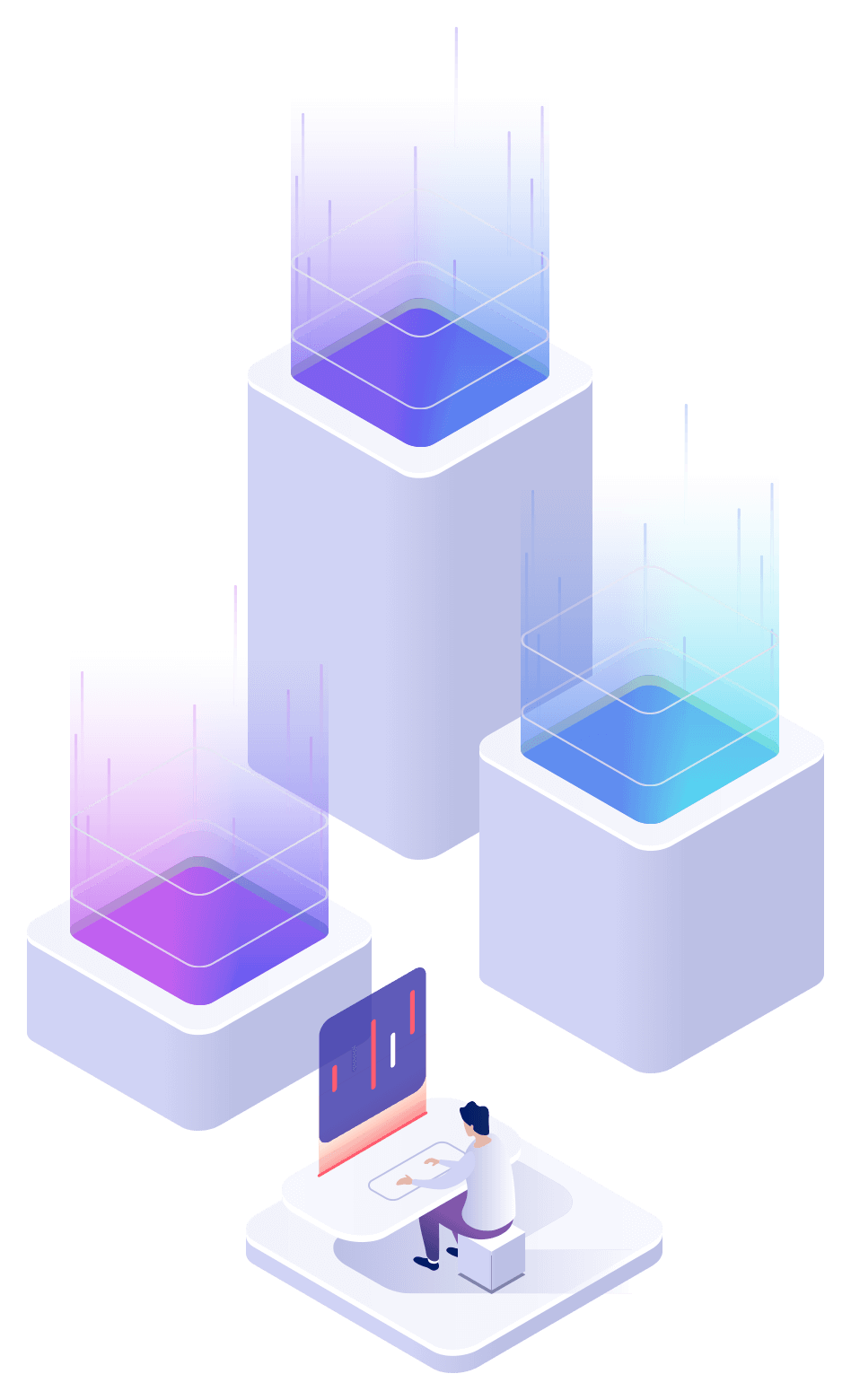 Frequently Asked Questions