Nevada LLC Registration
Nevada LLC Registration
Now you can register your business and obtain your business license the easy way – simply apply online and let our team take care of everything for you. There is no need to go to any physical location thanks to our online portal. Our team of professionals facilitates the successful procurement of Nevada business registration licenses on a daily basis, making it a trusted and seamless process for anyone thinking of setting up shop in Nevada.
Our team can help answer all your questions with regards to how to get a business license in Las Vegas, Nevada, or anywhere in the US.
Common Questions: Business License Nevada
Below are some frequently asked questions about business registration in Nevada. For more tailored and detailed information, get in touch with one of our agents.
What kind of businesses can you register?
Our team operates across the US and services all business types. We can assist with queries and submissions for any business entity, whether it is an LLC, corporation, sole proprietor, limited partnership, and much more. Obtaining a Nevada state business license has never been easier – or faster! 
 Is an LLC business entity right for me?
LLC business types, also known as limited liability companies, are often the best choice for small businesses operating in Nevada. The primary benefit of an LLC is that this distinction by and large separates the person from their business so that they cannot be held personally liable. If the business goes into liquidation or encounters legal trouble, the person behind the business generally cannot be pursued for their personal assets such as their family home to repay any debts. In this instance, you may only lose the money invested into the business itself rather than suffer further personal damages. It is worth noting that US-wide, including Nevada LLC business entities, are not immune to all repercussions as exceptions do exist.
LLCs exist to encourage entrepreneurship by limiting a person's liability. Ultimately, it is up to the individual submitting their business registration to determine which form they want their business to take. However, our team is well-versed in the types of business entities, business licenses and similar business requirements available, and will prove an invaluable reference to anyone seeking to start a Nevada business and get their business license Nevada. 
Ultimately, the authority on this subject is the state's office known as the Nevada Secretary of State, whose practices we stay abreast with and abide by at all times. This key Nevada department recommends that if you are truly uncertain about whether you should be registering for a Nevada LLC, you should seek legal advice.
Does a business license affect my business name?
The type of business entity you settle on (either LLC or corporation) will need to be recognized as part of your official business name by attaching it to the end of the name. This is true of just about any state business license.
  Why form an LLC in Nevada?
The location of Nevada offers a booming economy for small businesses aspiring to tap into the busy city and excellent city initiatives to support local business – particularly in and around the bustling city of Las Vegas. Nevada LLCs are currently a popular choice, offering an abundance of advantages to business owners, particularly where taxes are concerned. Unlike some states, Nevada does not require LLCs to pay additional franchise taxes and you could be able to avoid paying some personal income taxes from the business in addition to this. For those outside the Nevada location, the state also allows business owners to start a business in Nevada without needing to be a Nevada resident.
A business license is your very first step to entry into this LLC paradise, and it's as simple as getting in contact with our team to assist you with filling out a Nevada business registration form and paying the Nevada Secretary of State the required filing fees.
Forming a Nevada LLC is a great way to establish credibility for your small business, while also taking steps to protect your personal assets from future issues. It will also allow your business to benefit from unique tax breaks. Reach out to our team to learn more about how to register a business in Nevada – we can assist with everything from supplying the right form, to filing, to helping you finalize the details of your brand new business entity.
Do I need a business license in Nevada?
Businesses operating in Nevada are required to undergo several steps to legitimize their practice. Failing to do so can have serious taxation or legal repercussions later down the line, subject to the Department of Taxation among other authorities. Step one for lawful operation for many companies will be a business registration, however, not every business entity or company will require this.
The exact specifications required for your Nevada LLC will vary depending on your industry, scale, and other factors tailored to your business or businesses. It is best to contact our team directly so that we can assist with the personal circumstances of your company, as the process and services differ from client to client.
 What else will I need to start a Nevada LLC?
There may be other requirements to conduct business in Las Vegas and the wider Nevada area. For example, businesses will require an Employer Identification Number (EIN) to use as their federal tax identification number – this can be freely obtained from the IRS. Our team can also assist you with this. Obtaining an EIN is necessary for most businesses, including sole proprietors in some instances. Our team will help you understand the next steps once your business registration is complete.
What is a Nevada Business Registration Form?
This is the form you will fill out to register your business in Nevada. You must answer truthfully and your business must comply with the Nevada Labor Statutes. If you plan to hire employees, this may mean taking out added insurance, and will at a minimum include registering with the Nevada Unemployment Compensation Program. You will be required to submit a Nevada business registration form to the employment security division upon hiring new employees. You can discuss these steps further with our team.
 Business License Nevada Cost
The cost for a business license varies state by state and depends on the industry and business scale. In most cases, costs range between a hundred dollars to a few hundred dollars. There may be other licenses, taxes, processing fees, insurances and other obligations depending on the type of business license you are seeking to obtain as well.
Why choose Business Anywhere to help secure your business license?
Mistakes when filing for a business license can be unnecessarily costly and result in more paperwork later down the line. Obtaining a Nevada state business license can be quick and easy, but it can also be laborious if you are approaching the task for the first time. Every aspect of the company, from the business name to the taxation requirements, will be impacted by a business license, so setting it up correctly the first time saves you time in the long run.
Our team is accustomed to submitting Nevada business registration paperwork and understands the system end-to-end. This means fewer mistakes and a quicker turnaround for both you and the Nevada Secretary of State. In fact, you will most likely have your business in Nevada registered within just a few days. Our team is well apprised with business in Nevada, Nevada tax laws, and the specifics required to conduct business completely legally in the state. Our Nevada department will assist you with every aspect of obtaining a business license – including how registering a business license will impact your business name, liability, taxation and much more.
What's more, our team will take the time to interpret your individual business needs, whether Nevada is your business's primary jurisdiction or just one of many different cities or states you operate in.
Finally, all of our services can be accomplished through our easy online portal, meaning you can register your business in Nevada from anywhere in the US, or even the world.
A State Business License will open your business up to the vibrant economy in Nevada, including the ever-popular city of Las Vegas. Contact our experienced team today to help you file for your business license and obtain your own Nevada LLC effortlessly. We'll walk you through the Nevada business registration form to ensure everything is accurate and will help you complete the application process for the fastest possible turnaround.
What other virtual office services do you provide in Nevada? 
Nevada Registered Agent Service
Nevada Online Notary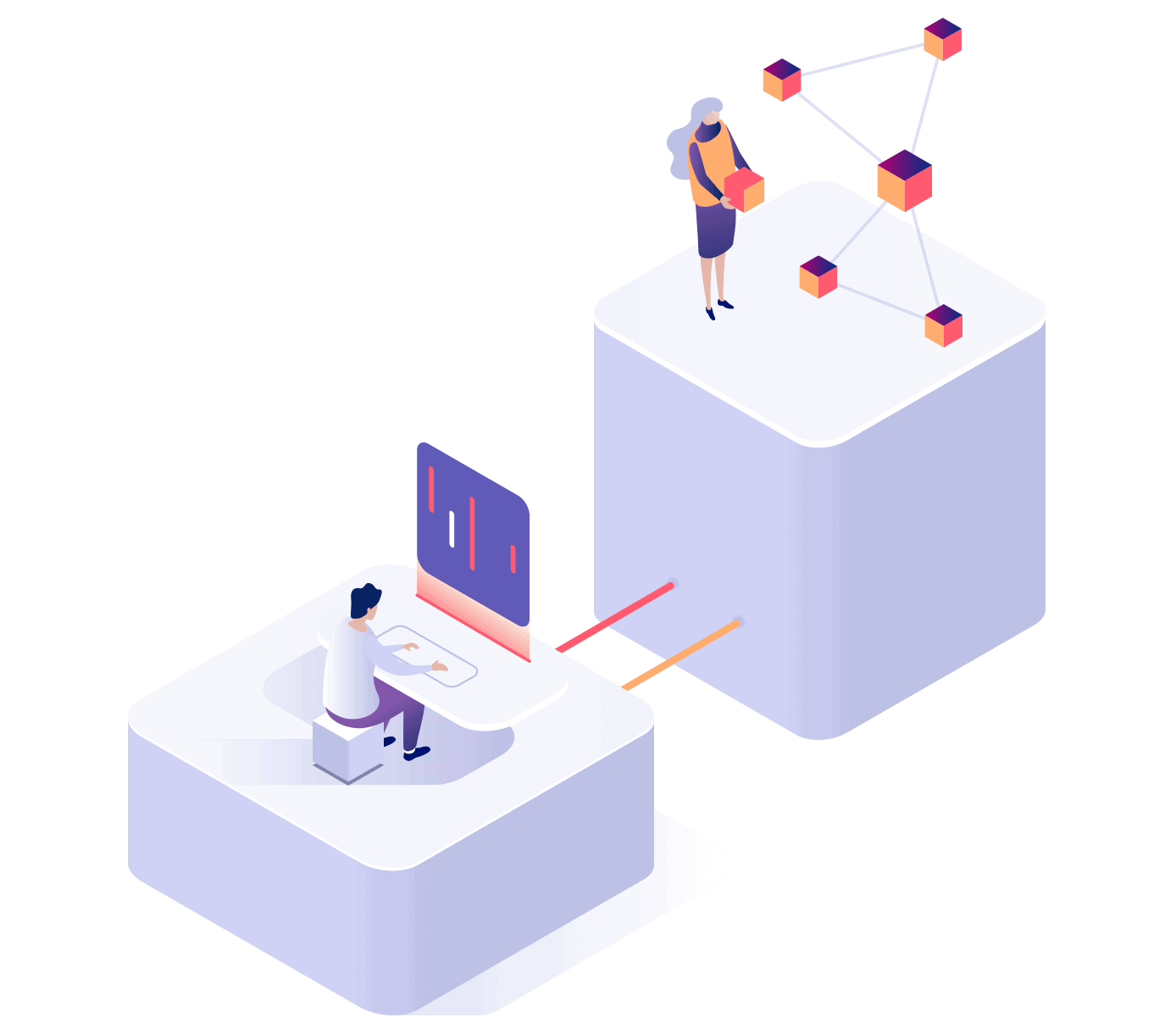 Business Online Registration – want to know how?
It's surprisingly easy. Well… we made it that way on purpose.
All you have to do is fill out a form. That's right.
We created a simple registration form that you can fill out on your smartphone or laptop.
You can register your business while sipping on your morning coffee.
And, you'll be done before your coffee is gone.
How does the Best Online Business Registration Work?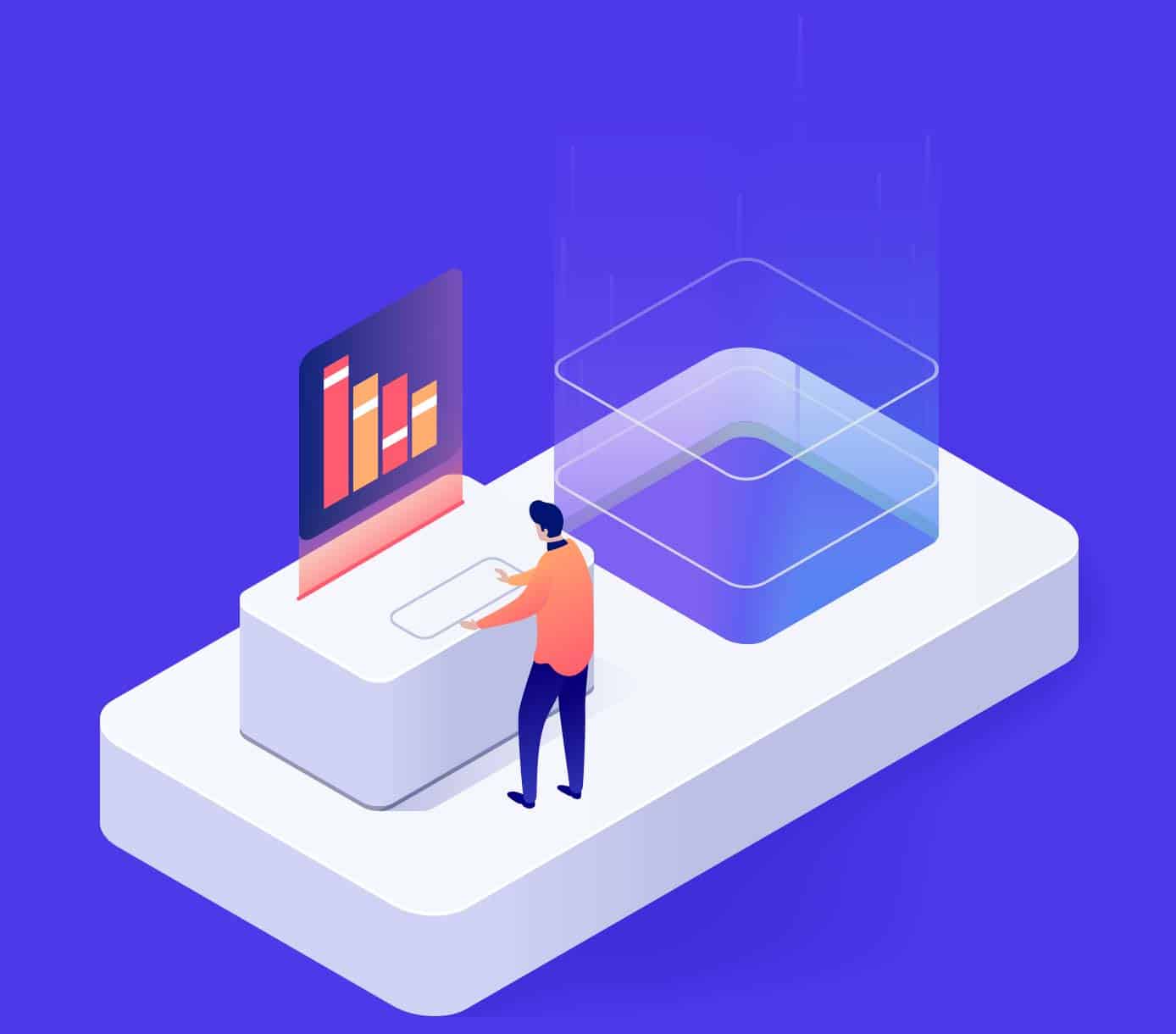 Package One
Filing articles of organization
1st year registered agent service
1st year registered address
Mail scanning of legal mail
Operating agreement template
Automated compliance
Automated annual renewals
Package Two
Everything from package one plus…
EIN application filing
30 minute consultation
Customized operating agreement
–
–
–
Package Three
Everything from package two plus…
Virtual mailbox with a physical address
Choice of WY, NM, or AZ addresses
Up to 2 mail recipients
Unlimited personal and business mail
Unlimited mail scans
Worldwide mail and package forwarding
We Offer the Best Company Registration Service
Start doing business today
We offer the fastest turnaround times for business registration.
As soon as you fill out our form, the details will be delivered to our admins' dashboard. Our admins will pick things up on the other side and take care of the registration of your company.
You can have your business officially registered in just a few days!
We think of everything
The worst thing that can happen during company formation is a paperwork mix-up. Small mistakes during formation can cost you a lot in tax, assets, or unnecessarily giving up privacy.
That's why it's a smart move to delegate the formation of your company to our professional service.
We'll protect you from future losses. Our experts have registered thousands of businesses like yours all over the US.
Free Consultations
What type of company should I start, an LLC, corporation, or something else? What does EIN stand for? Which state should I register my company in? If this is your first time setting up a business, you probably have so many questions that need answers.
You can explore free consultations services with selected business formation packages. You'll speak to one of our representatives, who will guide you through the process and answer all of your burning questions.
Save Your Money
We offer the most efficient and cost-effective method of business formation.
Attorneys will charge you at least five times as much as what you'll pay here. And they'll give you nothing but a headache and a bunch of paperwork.
Our process is fast and easy. See for yourself.
Remote registration
You don't have to go anywhere to register your business. You don't have to pick up the phone and wait in line for hours.
It doesn't matter what time it is or where in the World you are. Registering a company with us is 100% remote.
We have the easiest solutions
Our simple form and registration process will take no longer than 10 minutes to complete. And we'll do all the heavy lifting afterward.
Once you register, you'll get access to your personalized dashboard, where you can check your registration status.
Establish virtual office
Your personalized dashboard goes far beyond the status of your business formation.
You can find all your documents inside your dashboard. You can also develop additional companies from there, opt-in for more services, or cancel your current service.
No messy offices filled with paperwork. Just a modern, organized, and smooth dashboard.
Establish a foundation for a successful business
It's essential to realize right from the start that you can't do everything alone. At some point, you will require some type of legal, paperwork, or notary assistance. We don't want you to fail! On the contrary, our mission is to support all kinds of entrepreneurial ideas and guide businesses on their journey towards success.
That's why we made this registration process so easy. Our team wants to take a load off your back, so you can focus on more pressing matters, like generating profit, for instance. Leap towards your dream of building a better life while we do all the heavy work.
Explore additional services
Online Notary Service

Notarize your documents right from your dashboard. 100% online and hassle-free.

Virtual Mailbox Service

Receive all your physical mail straight to your online dashboard. We'll scan, upload, and notify you when you receive mail.

Registered Agent Service

Keep your company compliant and your details private with our registered agent service.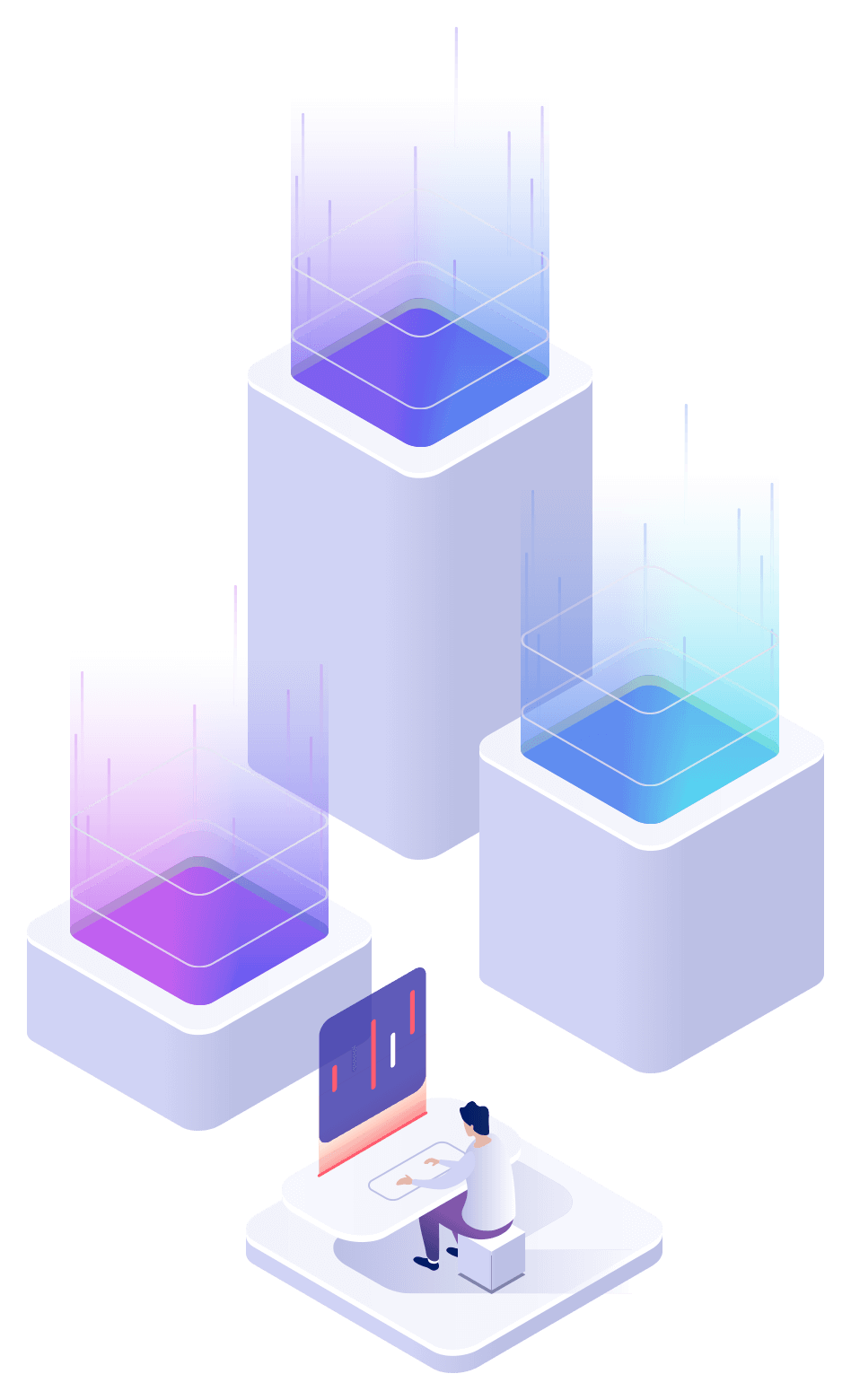 Frequently Asked Questions